feel Like you are working for you. P.S. This is to have succeeded.
Feel like you are working for you
Want to work with the benefits and support like yet with like the freedom of working for yourself yet with the marketing/admin/business details handled? How awesome would that be! Consider working with us.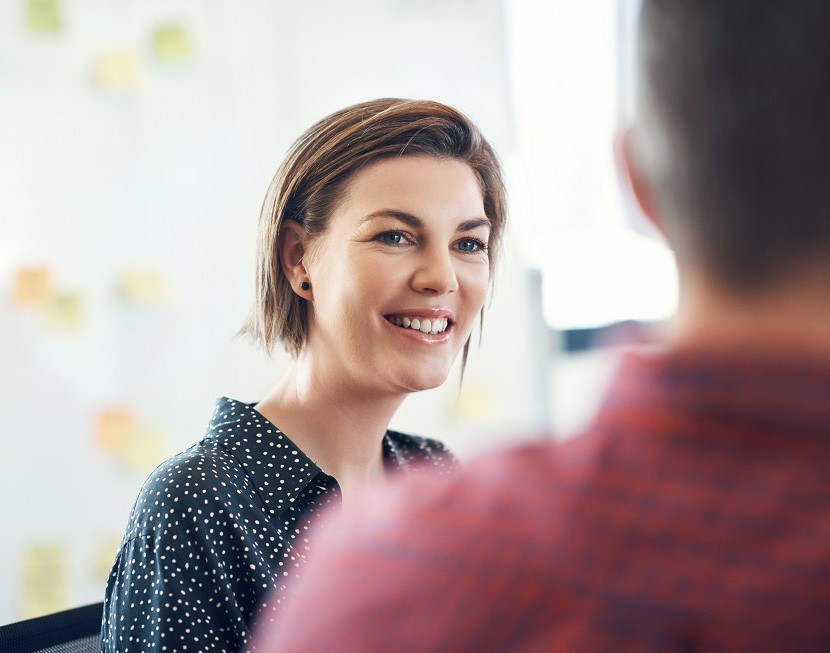 Work 2 to 4 days per week, every Wed off, and earn a minimum of the average Australian wage. (Yes, that's right, even on only 2 days) Be supported with great continuing professional development provisions built in. And live the lifestyle your dream of while you build skills in a dedicated team environment.
What's our culture?
Less is more. Working with participants is about relationship and relevance. We do therapy with people, not to people. We believe in their awesome. Fundamental radical unconditional positive regard, that is prepared to give advice! Because we believe in their awesome. They decide. We provide options. I call it conversations with outcomes. It's a two way street.
Has CBT in some respects failed? Don't believe the hype.
If you have come out of a CBT environment (and CBT can be great, particularly behaviourally), it is often a 'do things to people' that intrinsically finds fault with where they're at, "Your thinking is wrong". How's that working for you?
Unfortunately, speaking generally, CBT has become held hostage to dominant market narrative/positioning claiming to be research based (it is), it just deletes those people who exit treatment before 'completing treatment.' It was never a one size fits all proposition. It was not the people, who did not complete the treatment; it was the treatment did not complete the people. Everybody needs to count. So we are CBT + more &/or other & neither. My view is CBT is one proposition. No more. No less. Research shows it is no better than other methods per se, so stop inferring it is. So what does make therapists succeed better at therapy? Glad you asked.
We need to do better
We need to do better. And here we do. Not clinical first. We are people first. Yet relevant.
I am not perfect (the noun). Yet I am here to learn. The original definition of perfect is not 'without fault', it is 'working towards a goal', a verb rather than a noun. Be your perfect.
Client Feedback Informed Therapy and Deliberate Practice
With feedback informed client feedback, we are committed to being guided by the very people we seek to help. Because we know the primary thing you want is that you want us to help you to do better.  So it is more than just liking us or how we work. You want us to work otherwise why are you, or NDIS, spending the moolahs. You keep us on track. And deliberate practice, a known way to improve our performance, builds the culture at The Creek Escape so we get steadily better.
Let use of self and reflective practice guide your way of being with clients.
Real therapy is messy. We must tune in and be there for people. Without an agenda. Without being ready to do things to people. Rather be with people. This way of working frees us up to use our whole self. It doesn't come out of a manual, and it is not throwing structure to the wind. it is more using the other 80% of your self, your brain, you that may be sitting on the sidelines. 
Stop coasting.
Level up. People are counting on you. Use the other 80%.
I dedicate this website to Lin Reilly, former Director – Lifeline – Ipswich and West Moreton, and Leader of the Team, who gave me a step up, who turned toward me when I needed it, and all the encouragement I would ever need. "Owen, one day you will teach". You took me in and never charged me a penny. Maybe he was right all those years ago. I had no rights to it. "Owen, I didn't know you were a straight 7's student." Neither did I, I said (all of one semester btw). "Owen, you are not always easy to read, BUT you are ALWAYS interesting." I am lost for words. I hope he taught me something about that that's rubbed off. Ha, ha. To connect with you the reader. No better therapist have i met.
I would love to have that conversation with you. Rest in peace, mate. I am sure you are not resting 🙂 You are awesome. I love you. When you look down, I am looking up.
Cheers mate
 Owen
PS.
I recently took a holiday on Stradbroke Island as I am wont to do. Beautiful Straddie!
I found this on a gravestone of a local doctor who had faithfully served his community there (and Ipswich before that actually) before succumbing to non-hodgkins lymphoma.
Dr Francis Joseph Carroll MBBS
Dunwich Cemetery
To laugh often and love much;
To win the respect of thinking people
and the affections of children;
To earn the approbation of honest critics
and endure the betrayal of false friends.
To appreciate beauty;
to find the best in others;
To give one's self;
to leave the world a bit better,
whether by a healthy child, a garden patch,
or a redeemed social condition;
To have played and laughed with enthusiasm
and sung with exulatation;
To know even one life has breathed easier
because you have –
This is to have succeeded.
How we Target Relief
You help us get therapy right. Your feedback guides what conversation is being useful and how professional assistance and advice stays on target. We stay centred on listening to you and tracking progress until we get the outcomes you want. We've learnt it is really teamwork that makes for great therapy and counselling that brings much needed relief. We are a mobile NDIS registered provider serving the greater Ipswich, Springfield and nearby Brisbane regions.