Awesome Autism
NDIS Funded Therapy for Awesome Kids
Is your child having sensory,  behavioural, emotional or social  issues associated with autism? We help kids and parents understand autism as well as learn and develop ways to cope with it better. NDIS registered provider serving the greater Ipswich area. For your awesome.
Find time for your awesome
Helping you handle ASD better
We work with the parents to respond to the challenging behaviour of children with ASD 7+. We develop a plan to understand, handle and implement change to address sensory and behavioural concerns. And appreciate your awesome. My super power is developing good fun relationships with kids. They love me coming.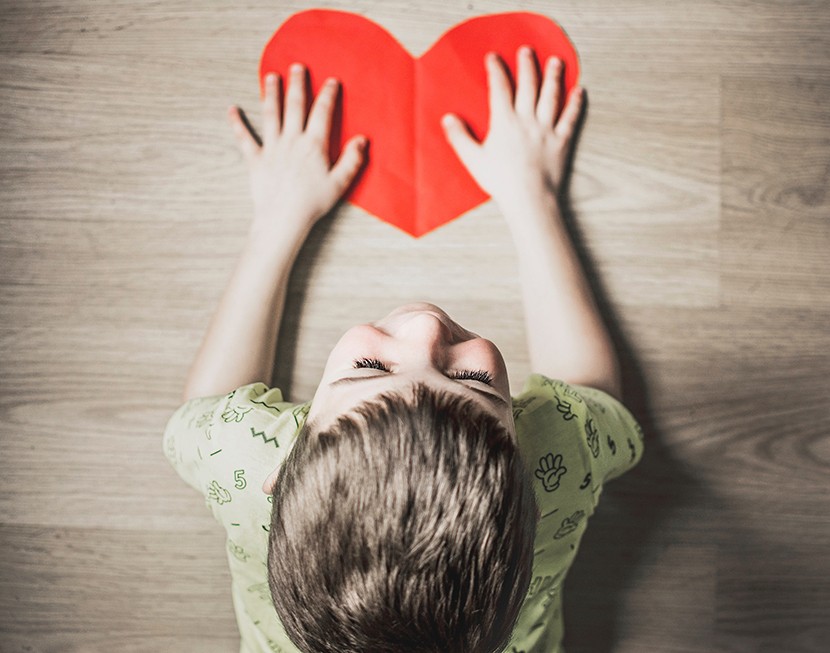 It starts with relationship
Everything I do works off relationship with the kids loving me coming, and building in the therapy learnings from there. Books, games, activities and the Secret Agent Society make for a world of difference. But, at its heart, it's relationship, and keeping you in the loop. Explaining Functional Behavioural Analysis to you, understanding Autism and related sensory issues. I now know the patient results of my therapeutic outcomes for a range of difficult cases. And I am now confident in my process and the trust to which I was so inordinately yet graciously granted in the beginning despite my newness to the field, I continue to remain humble and very thankful. Sometimes less is indeed more. Never underestimate the power of the minimum dose of 'therapy' as being exactly the bees knees. Because inherently the weakness of therapy is intrinsically I am saying there is something defective in you that needs to be fixed, that this is why I am turning up. That doesn't go down well, does it. So don't do that. The trick is, to still do something, because you don't want to reduce to be 'just playing games', marking time. We still get paid. Which also can happen, can't it. So don't do that either. There's a balance that must be walked. And their sense of agency respected in the process is the therapy too. It's really about them and their buy in. Kids know this. It is really radical unconditional positive regard with a push thrown in (which they want/allow/or reject). This can take time.
I work in front of kids and parents. You get to see exactly what I do and what is or isn't working. So I am always geared to it working! Not that you can force things. I am a patient worker, succeeding where others may fail, prioritizing relationship, while working in the therapy intervention/change I am looking for them to notice. I call it Notice Therapy which develops their sense of agency and control. "What happened? What did you notice?", exploring and raising focus through question, curiosity and statement because I am interested in shifting their focus to that which has now been named, and wanting them to pick up and run with it. Because I am going, over time, keep focusing, keep playing, keep toying but not blaming or harping or demanding, the thing deep down they know they want. To be going better. That's the side I am on. Theirs. They just don't necessarily know it. Or actually they do. That's why they respect me. I'm relevant. Nudging. Risking. Less is more. Success is theirs to claim. Which is the point isn't it.
Thank you Debra Tew, Jed Baker, Secret Agent Society,  Michelle Garnett, Tony Attwood, We Series Social Skills book set, A 5 Can Make Me Lose Control Series, Social Stories and my wonderful participants and families for continuing to instruct, fascinate, challenge and inspire me in the work we do together. 
Autism can have awesome upsides. Developing social skills, learning to manage emotions better, and Theory of Mind are ways we engage with their world to make their life the really awesome it can truly be. Get your child back. Watch them grow. To be their best self. Awesome.
Medication is a Conversation
If there is one strength I bring apart from the ability to develop strong working relationships with kids, it is my ability to have robust, informative, empowering conversations re your options with medications and specialists. You want your specialists to be responsive and listen. Medication is often trial and error, and feedback/conversation and feeling heard are vital to getting the recipe right. I don't pull punches. 
It would be great if there was a magic pill and you could take it and it just worked perfectly. I am not saying that can't happen. What I am saying is when you assume/hypnotise your self into that commitment to an 'expert' being the expert (which would be great!), the journey to awareness of that limitation is more painful than need be. Don't weaken possibility. Be involved. Be prepared to challenge or even reject advice. You owe it to you.
I said over 2 years ago to a parent that I am new to this line of work with Autism and I was actively seeking supervision from a very experienced clinician. This mother said to me that sometimes professionals and specialists with experience, the whole nine yards, didn't listen to her, that in fact it was a hindrance. She said I did listen to her, which was true. She valued that, and I valued what she said to me. One danger the professional (apart from thinking we know the answers) is we lose the ability to be human in face of suffering. The antidote requires we work at staying human rather than getting lost into our artifice. I hope I remain human, accessible and real for you, as well as be the best professional I can and responsive to the primary data source. You.
Autism therapy for awesome kids
Understanding and managing challenging behaviours in children relating to autism and ADHD can be a huge burden for any parent. While there are many resources available with the goal of educating and instructing parents and carers, professional and expert autism therapy by a qualified practitioner can yield far better results than going it alone.
Here at Owen Kessels we have specific expertise in these areas. Heck…even Owen himself will tell you he's probably "on the spectrum" and so is intimately familiar with mental health issues. With that background of "lived experience" combined with professional expertise we have achieved some exceptional results. So why go it alone? We'll help you create a plan to meet and overcome those challenges.
ADHD and autism - what are the differences?
Although there are many similarities and shared symptoms, ADHD and autism are different conditions requiring different approaches to therapy.  ASD (Autism Spectrum Disorder) in children mainly relates to learning ability, difficult social connections, impulsive behaviours and fixating on things they like. ADHD (Attention Deficit Hyperactivity Disorder) in children relates more to brain development and behaviours such as avoiding things they dislike.
Common symptoms in both ADHD and ASD include difficulties in focusing and communicating. It's also entirely possible for kids and adults to have both conditions. However, early correct diagnosis means the right therapy can be applied, which leads to improved learning and development. Kids with one or both of these conditions can go on to lead happy, productive lives…and many do.
Here at Owen Kessels, by applying the right therapeutic techniques and procedures for ADHD and autism in kids such as ABA therapy (Applied Behaviour Analysis) and FBA (Functional Behavioural Analysis), we can strive for positive outcomes such as:
better attention and focus at school and at home
improved communication, vocational and social skills
less tantrums, screaming and aggressive behaviour
reduced or eliminated incidents of self-harm
learning new skills
kids reaching their full potential through ABA therapy (helps kids overcome challenging behaviours) and ongoing therapeutic support
The good news is as a parent you don't have to overly concern yourself with all the acronyms and technical mumbo-jumbo, only bottom-line results. You will be able to see how the whole process works, with a front row seat, right from the start, and be an integral part of the process. It all comes down to our mantra of "Team Oz" i.e. working together to achieve the best results.
Why should you choose Owen Kessels for NDIS autism therapy?
Simply put…results. It starts with building a fun relationship with your child, helping you understand Autism, ASD and ADHD and then applying proven, effective therapeutic techniques to get positive outcomes. We believe in transparency, seeking feedback, patience and most of all just doing it right.
Contact us today and let's develop a plan to address sensory, emotional and behavioural issues in your child. Call us on 0423 737 018 or contact us online for more information. Let's find your awesome!
How we Target Relief
You help us get therapy right. Your feedback guides what conversation is being useful and how professional assistance and advice stays on target. We stay centred on listening to you and tracking progress until we get the outcomes you want. We've learnt it is really teamwork that makes for great therapy and counselling that brings much needed relief. We are a mobile NDIS registered provider serving the greater Ipswich, Springfield and nearby Brisbane regions.