we love support coordinators
Escape. Relax. Connect. Grow. The Creek Escape. Work smarter, not harder.
Find time for you
We support coordinators. You have stressful and demanding jobs that a lot of people are counting on. At The Creek Escape we would like to help you. How can we do this? As The Creek Escape, a leading therapy centre centrally located to 3 cities, we are at the epicentre of one of the fastest growing regions in Queensland in remnant creekside rainforest with rare plants known only to my place. We're right next door.
I wanted to do promotions that did something for support coordinators. We are currently renovating so I can't be more definite at this stage. Renovate or detonate 🙂  I will probably try to combine special events rather than trying to do something too regularly but I was brainstorming and left the ideas below as they were.
Now's your chance to signal your preference. Email or Text.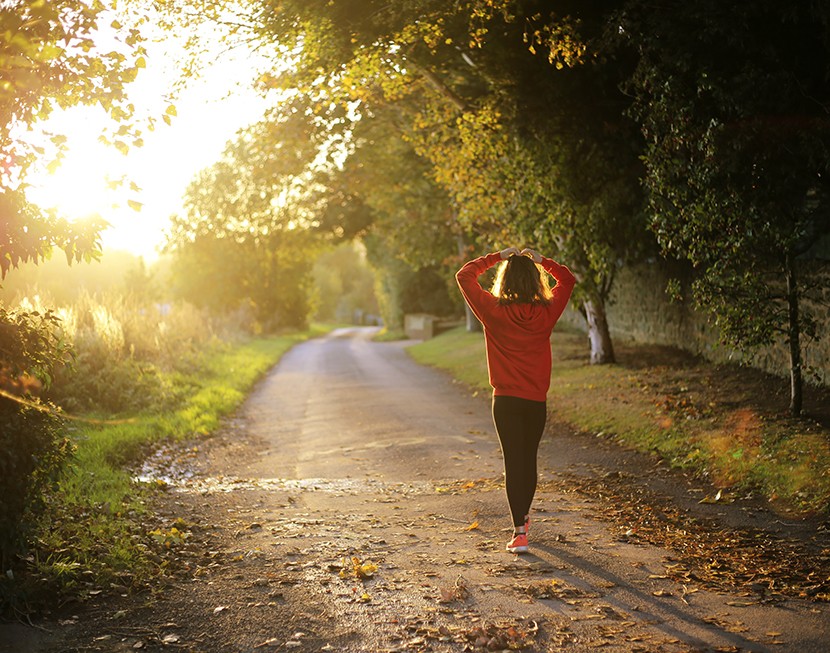 Relax 1
Neck, Shoulder and Head Massage
I don't know about you, but I could really do with a free neck, head and shoulder massage right about 1pm (to be precise).
Pick a day. Just like Google. Why should Google employees have all the fun!  Put on free neck, head and shoulder massages for everyone who drops by at The Creek Escape. 
Connect 2
Drop on by for a Cuppa
Drop by for a cuppa. Maybe 1-2pm Wed suits. You decide. Nespresso coffee and home baked cookies are on the house.
Escape 3
Crack open a bottle of Veuve
 Now you definitely have Elizabeth's attention. She is definitely up for that. I am also reliably instructed 'that, Honey, good champagne doesn't affect you. So you can drink more.' Burp.
Connect 4
Throw another shrimp on the Weber
Throw an awesome home cooked Barbie spread once a month. Or some slow cooked ribs to make it really messy. Enjoy some awesome food. 
Grow 5
Browse and Borrow Library
I loved Open Leaves therapeutic bookshop before the days of Amazon killed shop front book shops. I still love the feel and interaction of a real book. Such a delight.
Wouldn't it be nice to have a Browse and Borrow Library for Support Coordinators. You can get to see the resources we are using for meltdowns, understanding behaviour, A 5 Can Make Me Lose Control, social stories, the We Thinkers Series, the SAS toolkit, mindfulness books and tools, trauma chart, etc, etc. 
Grow 6
Ask an Interesting Question
What's the biggest barrier to finding an appointment? How do you get help for a particular case? Why does some therapy support succeed and others don't. How to get more funding? Now is the time to pose the question.
Find time for that and we'll soon have answers. Did I mention, 'over a cuppa'.
Connect 7
Let's Zoom on Down or ZOOM a round table for Support Coordinators
I don't know about you, but I could really do with a free neck, head and shoulder massage right about 1pm (to be precise).
Pick a day. Just like Google. Why should Google employees have all the fun!  Put on free neck, head and shoulder massages for everyone who drops by at The Creek Escape. 
Relax 8
Make your own Zen Garden
Assorted coral, driftwood, gemstones, rocks, cacti and sand. With complimentary sand zen garden tools. Make your own. And have it as your memento for stopping by.
Relax 9
Relaxation Visualisation
Enjoy a relaxation visualisation on the house or play your own on Youtube from our selection, wherever you are. Anytime. Enjoy.
Challenge 10
What challenges do we face in our work and in NDIS? How can we do better? Where are there differences and how do we talk about that? Advocacy for participants is a hot button topic.
Let's take Ask an Interesting Question a step further.  Yet build our relationship  first. And get that conversation started. Conversation should be comfortable but never too comfortable, to paraphrase a therapy quote. After all, we are here to work. Smarter, not harder. That's the point isn't it.
Relax 11
See a Thermomix in Action
Thermomix is a great capactity builder for participants and time saver in daily life. Good nutrition and knowing what is actually in your food can make a difference to mood and energy.
Elizabeth is a Thermomix Consultant who never 'sells'. She just shows what it can do, and lets the machine sell itself.
Dream 12
You have got to name it to claim it. Give us Feedback and tell us what you want to happen.
At The Creek Escape, we would love to deepen our relationship with you and support Support Coordinators in vital work you do in the best way know how. Identify the opportunity, dream, and ask for input and feedback.
Promote wellbeing, start with you. You do do awesome work.
Because you're awesome. 
Text or email me.
The great thing with a website these days is that Google Analyticscan see what you are looking at and interested in. I can float ideas. But better still,if you are a support coordinator, text or email me your interest and then I can act! I am only a phone call away. Your feedback is awesome. Please do.
Take a Nap 13
Taking a Nap is Awesome
Taking a Nap is Awesome for profitability, productivity, health and creativity. It even improves home life.
I take a 12.00 -2.00pm break every day.
I work 7 am to 7pm.
I work a 4 day week. Every Mon, Tue, Thu, Fri.
I take every Wed off.
I take lots of holidays every year.
 I save enough in 4 weeks enough to pay my house/work budget for the quarter in advance. Who does that!
  Consider the humble nap.
Relax 14
The 4 Day Work Week
The 4 day work week is now a thing. I'm a huge fan. Ideally Wed off. Borrow the book if you like. Benchmarking, culture and goals are key. It is awesome.  Germany's average hourly week is now below 30 hours. We need our workplaces to be the best.
Maximize profitability.
Maximize productivity.
Better Home Wellbeing and IncreasedHealth.
Decreased down time.
Lower costs and waste.
Lower hours of work. 
What's not to love.
How we Target Relief
You help us get therapy right. Your feedback guides what conversation is being useful and how professional assistance and advice stays on target. We stay centred on listening to you and tracking progress until we get the outcomes you want. We've learnt it is really teamwork that makes for great therapy and counselling that brings much needed relief. We are a mobile NDIS registered provider serving the greater Ipswich, Springfield and nearby Brisbane regions.