Couples Whisperer Therapy
NDIS Funded Couples Whisperer Therapy in Ipswich
Look, I am not perfect. Sometimes I have no clue (in my own life. Thanks Liz!). Living with another human being is difficult. Surprisingly though, I help couples deal with conflict as well as nurture appreciation and friendship for an enhanced, connected relationship. We are an NDIS registered provider serving Ipswich and its surrounding areas. Be the friend again to each other you first loved, and more. And practice, practice, practice. You'll be more active, less reactive.
Find time for you both
Let's stop and ask…
Is nurturing connection, handling conflict and following dreams possible? What's the story you tell yourself? Are you getting your needs met? What deeper parts of you are driving reactions and behaviour? When have you made time for this?
Are you listening or reacting?
Do you really hear the other person? How do you know that? Do they feel you understand them, even if you happen to think differently? What would it be like for that you both to be deeply understood? You can both act differently in daily routine and rituals of connection. Make time for change.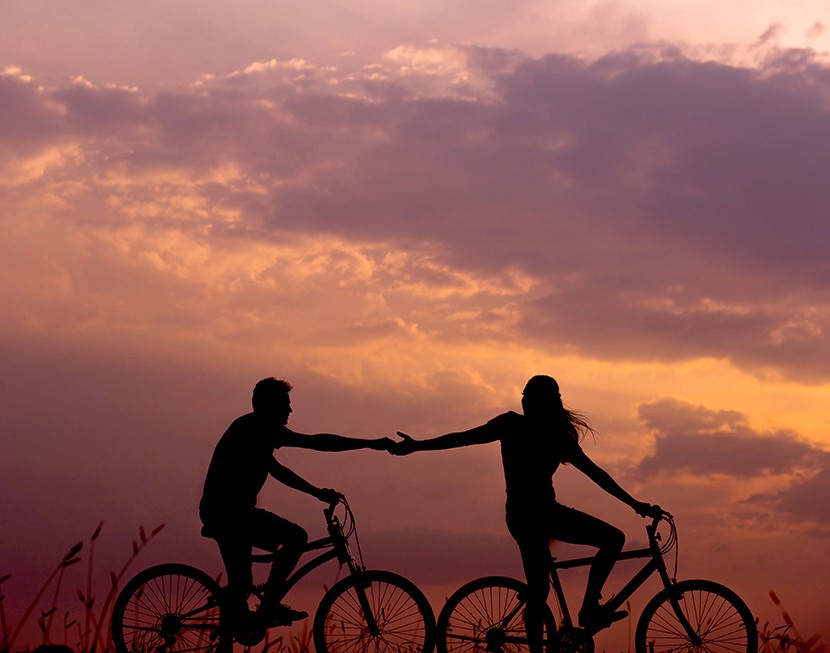 As a qualified Family Therapist I draw on the world masters of relationship, John and Julie Gottman, Imago Therapy and Susan Johnson. Whether it's handling conflict better, building connection or recovering from an affair, we are here to help.
Invest time in nurturing connection and enjoy the payoff. Quality of our relationship affects quality of life. It's not necessarily stuff we don't know but things do have a way of getting in the way. That's where we come in.
We dream and fulfil each other's dreams. This starts with feeling heard and being part of a team. When we are deeply heard, we hear ourselves as understood and respected. It's one of the gifts of a great relationship to strongly meet our needs.
Marriage and relationship counselling for couples
More than ever, pressure on relationships brought about by ever-growing levels of stress and anxiety has resulted in couples reaching out for help. With many more people working from home, managing home schooling and experiencing financial stress, couples can find themselves at a crisis point in their relationship and seek professional counselling.
At Owen Kessels we offer professional, NDIS funded therapy to help couples deal with conflict, repair connections and create lasting solutions. We'll help you find the time to open lines of communication, become a better listener and understand your partner's needs. Any relationship can be difficult to navigate despite our very best intentions, resulting in breakdowns and crisis. But the good news is with expert guidance in a collaborative environment there is a way forward
Counselling for a couple - reaching out for help is the first step
Solid, long-lasting and satisfying relationships are what everyone desires but achieving that goal can be a bridge too far for many. With so many hurdles and challenges to overcome, getting a little help and acquiring the skills to overcome those challenges makes a whole lot of sense. Yep…help is at hand. Positive outcomes are entirely achievable. Together we'll help you develop the tools and pathways to get there.
Conflict and tensions within a relationship can often lead to broader issues relating to general health, mental health and simply coping with everyday life. Reaching out for help is not a sign of weakness or an acknowledgement of some sort of failing, but rather it signifies the relationship is precious, built on love and well worth investing time in. Counselling or therapy can help repair broken or struggling relationships.
How do you know if you or your partner might need help? Here are some common indicators that your relationship may be in jeopardy…
Conversation has reduced to the point where there are long periods of silence when you are alone
You no longer feel a sense of passion and spontaneity
There is reluctance from both partners to discuss feelings and emotions
Constant arguments about the same thing
Feelings of rejection or being unloved
Intimacy is significantly reduced or completely gone – that "spark" has disappeared
Feelings of jealousy or broken trust
Affairs
Wider issues of conflict such as work, parenting and religion
Counselling and therapy can be extremely effective in a wide range of situations such as communication breakdowns, difficulty expressing thoughts and emotions, a lack of intimacy, infidelity and dealing with conflict. Other areas include connecting with children and step-children, understanding your partner's dreams and needs, making lasting commitments and many more.
Why choose relationship and marriage counselling with Owen Kessels?
At Owen Kessels our couples therapy is firmly grounded in listening, developing positive outcomes and finding effective solutions together. We have a team-focused approach with feedback as the cornerstone to great therapy. If you live in the greater Ipswich area we offer mobile services along with online and telehealth consultations.
Let's build a path to understanding, respect and better relationships. Call us today on 0423 737 018 or get in touch with us online for more info on our NDIS funded relationship counselling services
How we Target Relief
You help us get therapy right. Your feedback guides what conversation is being useful and how professional assistance and advice stays on target. We stay centred on listening to you and tracking progress until we get the outcomes you want. We've learnt it is really teamwork that makes for great therapy and counselling that brings much needed relief. We are a mobile NDIS registered provider serving the greater Ipswich, Springfield and nearby Brisbane regions.