Family appreciation Therapy
NDIS Funded Family Appreciation Therapy in Ipswich
When was the last time you had a holiday? Is work that important?  And what constitutes a family in the 21st Century is very different from just 10 years ago anyway. We help families to handle conflict better and develop harmonious relationships. We are an NDIS registered provider serving the greater Ipswich region. Because in the end only one things matters. Family. You'll need to prioritize.
Find time for you
Do you need to do family better?
Therapy helps us to see things from a whole perspective, consequently, we are no longer limited or locked into to just seeing things individually or from one perspective. We are interconnected. Essentially there is not one single right way to view things. There are many ways and many connections. Having a systemic view is a way of understanding, harnessing and utilizing possibilities for change.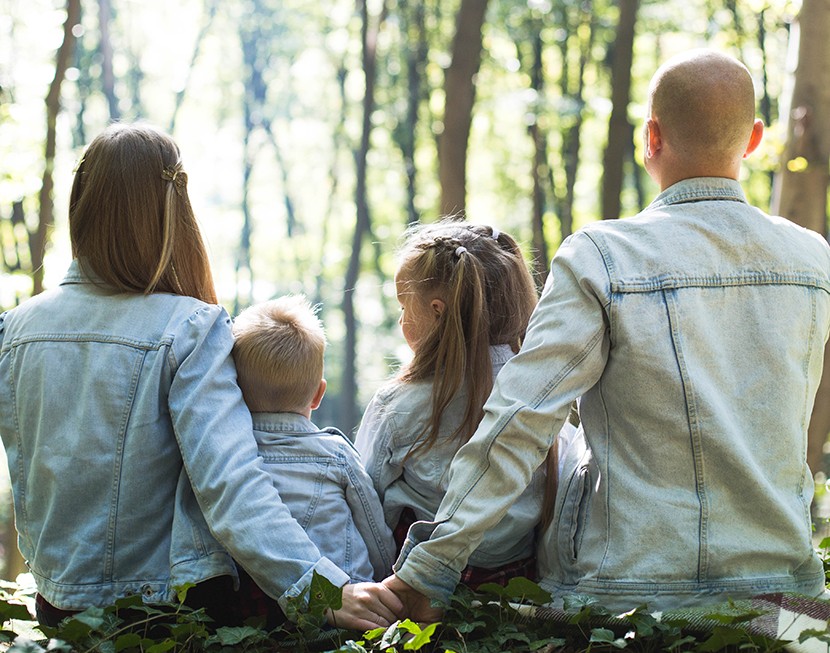 Conflict is a part of life. We don't always agree with everything everybody says. In a family these differences can cause ongoing conflict and tension leading to stress and damaged relationships. Working together as a family helps everyone feel understood.
Good communication is important for healthy, nurtured relationships. We often lead busy lives and are responsible for many things. Learning better listening skills beside tools to communicate with each other is essential for harmonious family.
Families are like a small version of the world. To understand them we may focus on many different areas, but you will be provided with the skills and tools, that when developed, have the capacity to significantly assist you to repair your family.
Family therapy for better connections
Are you part of a family that's suffering critical issues such as debilitating stress, on-going conflict, poor communication, strained relationships and broken connections? Have these issues created a situation where quality of life has been affected for everyone? If so, it's time to do a little repair work.
At Owen Kessels we offer professional therapeutic services to help repair broken connections, rebuild relationships and to nurture change and growth. Together we'll work on managing the inevitable conflicts that occur, reducing tension, restoring good communication and creating an environment where everyone feels they are heard, understood and respected. The perfect family probably doesn't exist, but we can help make the one you are in better.
What can family counselling achieve?
The main objective in counselling for families (also known as talk therapy or psychotherapy) is to help all participants solve problems, address conflicts and improve communication. It provides the tools and resources to acquire better listening skills and create healthy relationships within the family unit. Any by "family" that doesn't exclusively mean blood relatives and spouses, but essentially any group of people bound by love and support for each other.
Another primary goal is to create a harmonious, stress-free home environment that is built on a foundation of respect and trust, where everyone is working together to meet shared needs. Unlike therapy for individuals, a key difference with psychotherapy for families is a change in behaviour from one member of the group can bring about positive changes in other members, ultimately benefiting the whole family.
Typical issues where counselling may be beneficial include:
managing conflict
communication breakdowns
repairing relationships after incidents of broken trust or affairs
constant fights
parenting and co-parenting conflicts
managing traumatic events e.g. divorce, separation, death in the family, mental illness etc.
lack of intimacy and understanding
dealing with stress from financial and other pressures
ending a relationship amicably and how to best manage the effects on children
We have a flexible approach to our therapeutic services that relies heavily on feedback. Rather than adhering to some "agenda" we prefer to work with families, not on them. We don't see the people within family relationships as being broken…only the connections between them. We aim to restore communication, address conflicts and ultimately repair families, not people.
Why choose family therapy with Owen Kessels?
We believe that the foundation of effective family therapy is ensuring that all participants feel they are being listened to and respected. We also believe that counselling should not be done to people, but with people. With decades of experience in the fields of mental health, NDIS funded counselling, wellbeing and Medicare health care plans, you can be sure of receiving the very best professional care at Owen Kessels. Together we can create change for the better. Let's do it.
If you're located in greater Ipswich, Springfield and nearby Brisbane regions and you're searching for "family counselling near me", then search no more, because we're right next door at The Creek Escape in Camira QLD. We also offer mobile service and online or telehealth consultations. Got questions? Contact us today for more info.
How we Target Relief
You help us get therapy right. Your feedback guides what conversation is being useful and how professional assistance and advice stays on target. We stay centred on listening to you and tracking progress until we get the outcomes you want. We've learnt it is really teamwork that makes for great therapy and counselling that brings much needed relief. We are a mobile NDIS registered provider serving the greater Ipswich, Springfield and nearby Brisbane regions.